Une classe de 3ème s'est mise dans la peau de soldats après avoir fait des recherches sur des ancêtres éventuels ayant participé à la guerre et a rédigé des lettres prenant en compte la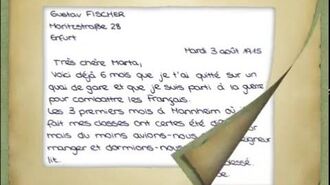 situation de chaque soldat. Travail réalisé avec leur professeur de français, Mme Sourd-Vandaele en 2014.
Year 10 students imagined and wrote WWI letters after studying real ones. They made researches to find information about a family member that took part on the Western front and then imagined a letter he could have written...